We can fix that pesky leaky faucet in no time.
Have you ever settled into bed after a long, hard day, ready to get some much-needed sleep, but then in the quiet, you hear a drip, drip, drip sound that is impossibly loud? It might even keep you from sleeping. After some investigation, you will likely find that it is coming from your faucet. Try as you might, you just can't get the faucet to stop dripping.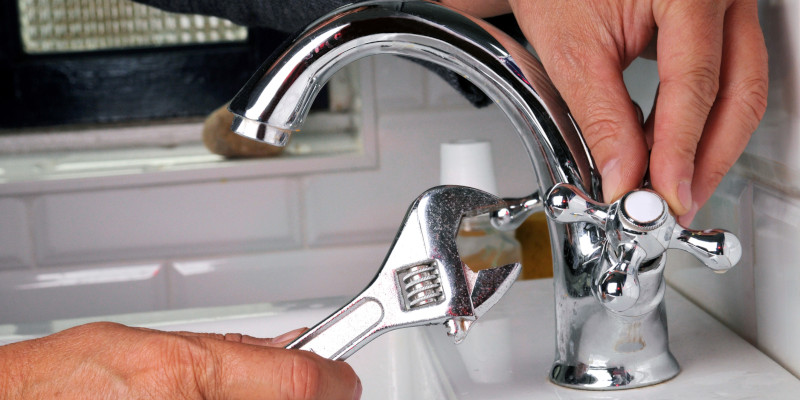 A leaky faucet can be really annoying. It seems like it's not that big of a deal, but it is loud, and it wastes water. What you need is for us to come to your home and repair that faucet so you will not have to worry about it anymore. You can count on us to get the job done quickly.
At Monster Plumbing, we know a leaky faucet can cause a lot of problems. Not only is it very loud when you are trying to sleep, but a leaky faucet can also waste a lot of water. In fact, if you put a bucket under the faucet to catch all of the leaking water, you will be shocked at how much water you actually collect.
Over time, this can impact the water usage in your home and end up costing you money. So the best thing to do is let us come to your home and repair it for you. We are reliable and honest, and we work hard on every job we do. We do excellent work and can have your faucet repaired in no time.
If you are in the Jackson, Georgia area and have a leaky faucet, give us a call today. We can set up a service appointment at a convenient time for you. We know your time is valuable, so we will arrive on time and ready to work. We can repair your faucet quickly so you are not wasting water or listening to it drip all night. You can have peace and quiet and peace of mind.
---
At Monster Plumbing, we can repair leaky faucets in McDonough, Jackson, Stockbridge, Monticello, Griffin, Mansfield, Hillsboro, Covington, Fort Valley, and Jenkinsburg, Georgia.