We offer thorough drain cleaning services to help you deal with serious clogs.
In our experience here at Monster Plumbing, one of the most common plumbing problems for both home and business owners is clogged drains. Most people will experience a clogged drain sooner or later, but different people will try different ways to resolve the issue. Many people will first try to use off-the-shelf drain cleaners to dissolve the clogs, but this doesn't always work and can do more harm than good. Give us a call to get professional drain cleaning solutions.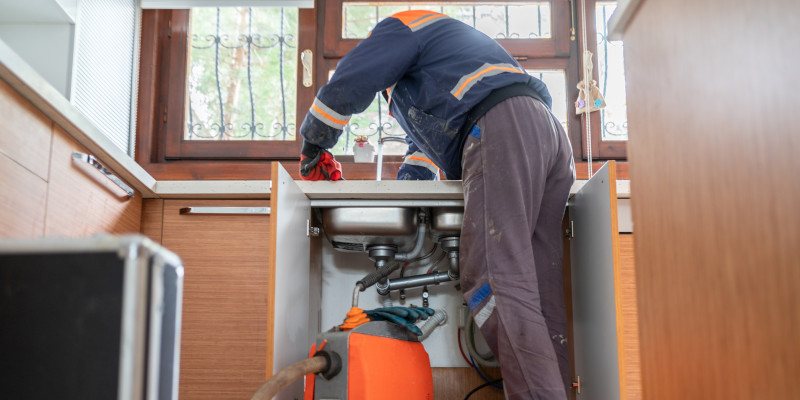 We have experience in the plumbing industry, and we know how to effectively deal with severe drain clogs. When you call us for drain cleaning services, we will first use an auger (a long snake with a hook on the end) to reach the clog inside your pipes. Then, we'll use the auger's hook to pull the clog apart and break it into smaller pieces—this process will eventually allow water to drain through once more. In addition, we'll thoroughly clean out the pipes to get rid of any built-up grime on the sides, which will help keep the drain in good working order in the long term. If you have questions about our drain cleaning services, feel free to reach out to us.
Fix Your Pipes with our Expertise!
We are proud to serve the community here in McDonough, Georgia, and we want to help you keep your plumbing in good working order. If any of your drains are clogged, give us a call to get the thorough drain cleaning services you need.
---
At Monster Plumbing, we offer drain cleaning services in McDonough, Jackson, Stockbridge, Monticello, Griffin, Mansfield, Hillsboro, Covington, Fort Valley, and Jenkinsburg, Georgia.