We can fix your leaky toilet for good.
Few things are worse than discovering a puddle of water on the floor around your toilet. Obviously, it's not sanitary to have toilet water leaking from your toilet, and the water can also cause damage to your walls, flooring, and more. When your toilet is leaking, there could be a few different things that are wrong with it.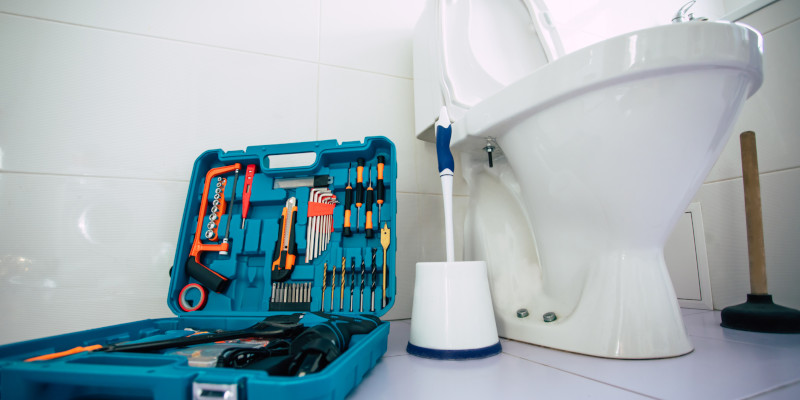 At Monster Plumbing, we can come and look at your leaky toilet and determine what is going on. Once we figure out why it is leaking, we can make the repairs so that your toilet will not leak. Many people think they will need a brand-new toilet, and that may be true in some cases, but we can often repair your current toilet so it doesn't leak anymore, and repairs are often much less expensive than replacement.
If you live in the McDonough, Georgia area, we are here to help you with a leaky toilet. Our team of plumbing professionals has a lot of experience when it comes to repairing a toilet that is leaking. We are reliable and hard working. We do quality work and make sure our repair will completely fix the problem.
Being honest with our customers is very important to us, and we will always be upfront with you. We strive to have great customer service and do quality work on every repair. You can count on us to stop your toilet from leaking for good.
Contact us today if you are having problems with a leaky toilet. We can take care of the toilet for you so you do not end up dealing with leaking toilet water and constantly cleaning up the mess. We can help you feel like your bathrooms are sanitary and in good condition.
---
At Monster Plumbing, we can fix leaky toilets in McDonough, Jackson, Stockbridge, Monticello, Griffin, Mansfield, Hillsboro, Covington, Fort Valley, and Jenkinsburg, Georgia.