Welcome To
Monster Plumbing
Honest, reputable plumbing services for residential and commercial properties.
We'll Fix What You Couldn't!
Plumbing problems can be frustrating for any home or commercial property owner. While some clogs might be taken care of by a simple plunger or a bottle of clog-busting liquid, there are many times when these issues need professional interference. Here at Monster Plumbing, we want to be your plumber of choice when it comes to residential or
commercial plumbing
problems in the McDonough, Georgia area. If you have been looking for someone who can pinpoint your plumbing problems, we are here for you!
We Reply Back!
We believe in prompt communication and strive to help our clients whenever we can.
Emergency Service
We offer emergency plumbing services 24/7 so that we can get to you before the damage becomes worse.
We're Local
As a local company, we are able to do some good in the community by providing a valuable service to help out our friends and neighbors.
We are not a Franchise
When you hire us, you get us! We are not subcontracting out our work and take pride in all our repairs.

With a variety of residential plumbing services, we're confident we can get your plumbing up and flowing once more.

Our experts understand the complexities and care that need to go into commercial plumbing services.

Choose our gas services for safety and peace of mind when it comes to gas line and water heater problems.
We Fix What You (or your husband 😉) Couldn't!
We are able to help you with a variety of different plumbing needs. Whether you need assistance with a
water heater repair
, faucet, toilet or your pipes, we can help with repairs, installations and replacements. We can take care of
gas services
, as well, to ensure that your gas line to your water heater is functioning safely.
Warm Up with a Long Hot Shower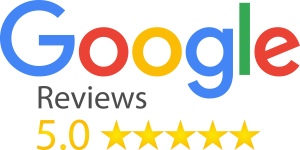 "Very happy with this business and will definitely save their card when I have any other plumbing needs. He was on time and fixed my issue very quickly. Highly recommend."
-Nancy Sills "I called Monster plumbing with an issue I've been trying to resolve for almost 2 weeks now. When I called, Cain answered and was very attentive he told me he would be out to check the problem today and within a couple of hours and that he was. He located the problem and was very professional. I'm very appreciative for companies like this who still offer great customer care and service."
-Kenya Pennyman "I called Kane crying last weekend because it had been a week with out a kitchen sink. I put in a different sink and the drains were farther apart and also the existing plumbing is a little weird. He was very responsive (was at my house within 10 min), was professional and didn't mind me watching what he was doing in case I ever had to do it. I have a few more things I'd like to upgrade in the near future regarding plumbing and will definitely be calling him. Would recommend every time!"
-Chelsie McCoy
10% Military Discount for Active Duty, Veterans, Fire Personnel, Law Enforcement
We give back to those who have given us so much. If you are actively serving in the military, a veteran or fire or police please indicate at the time of booking for an additional 10%. And thank you.